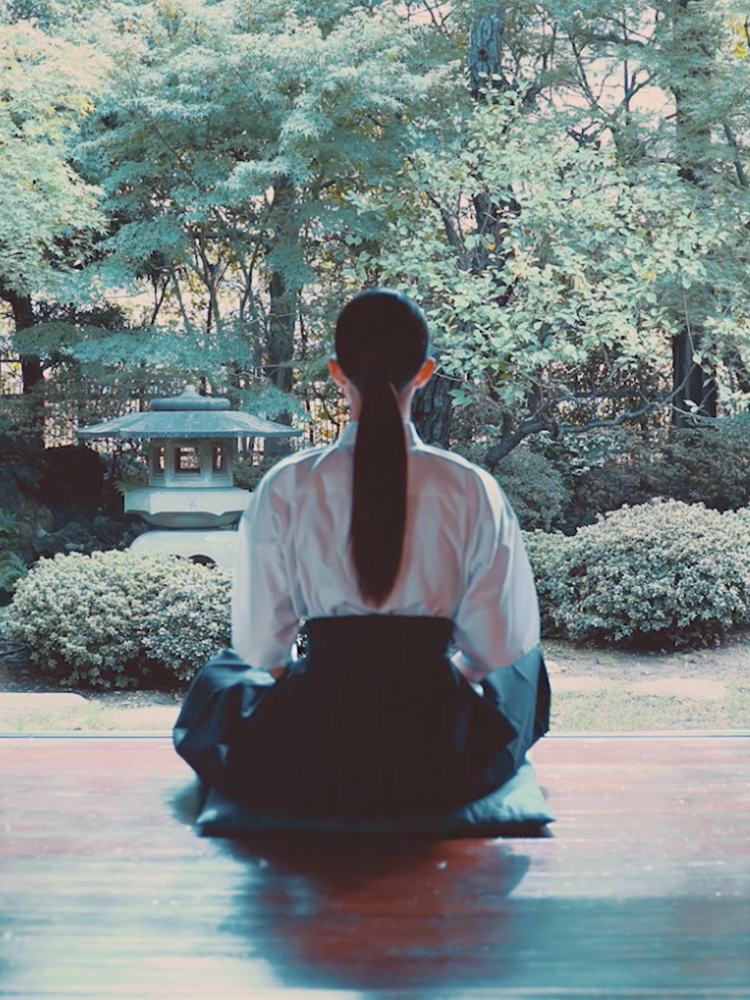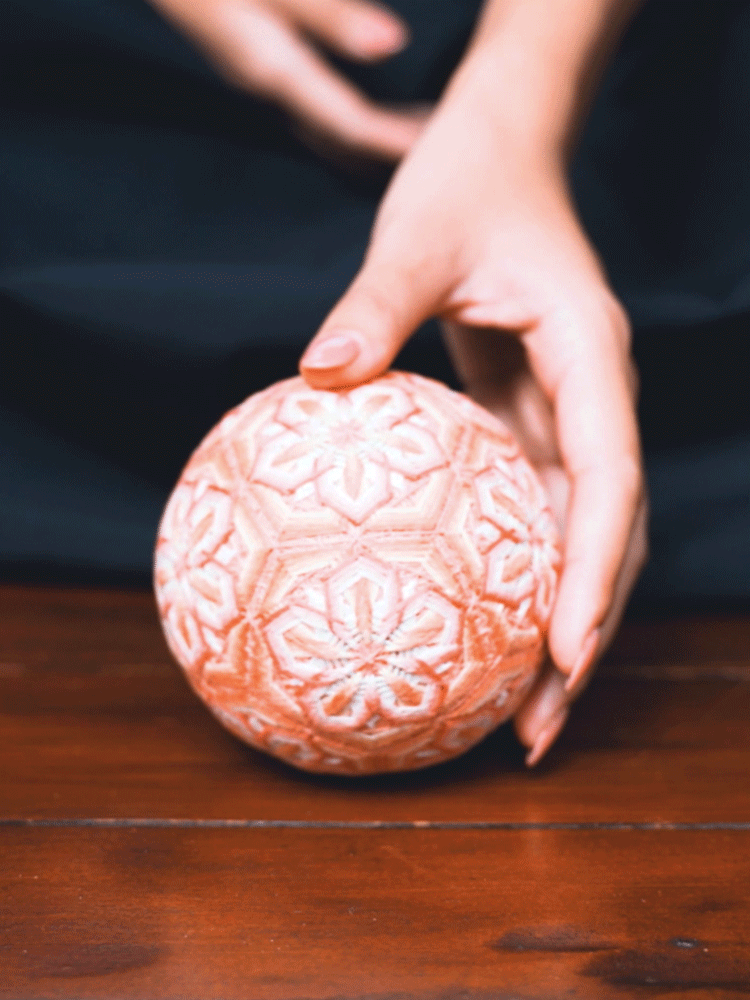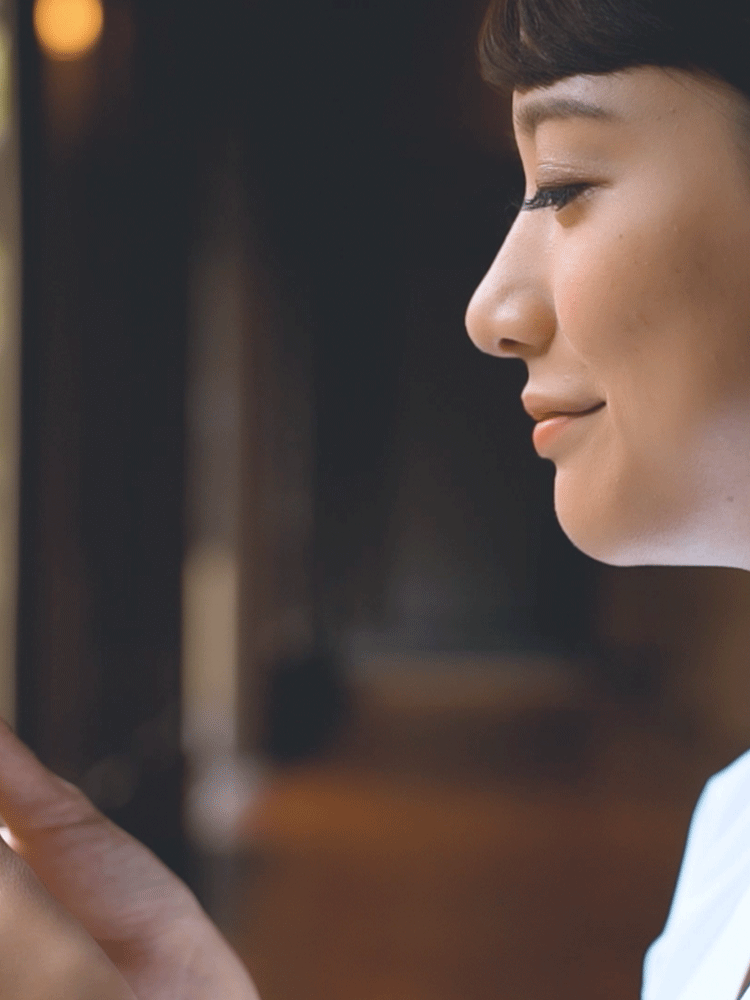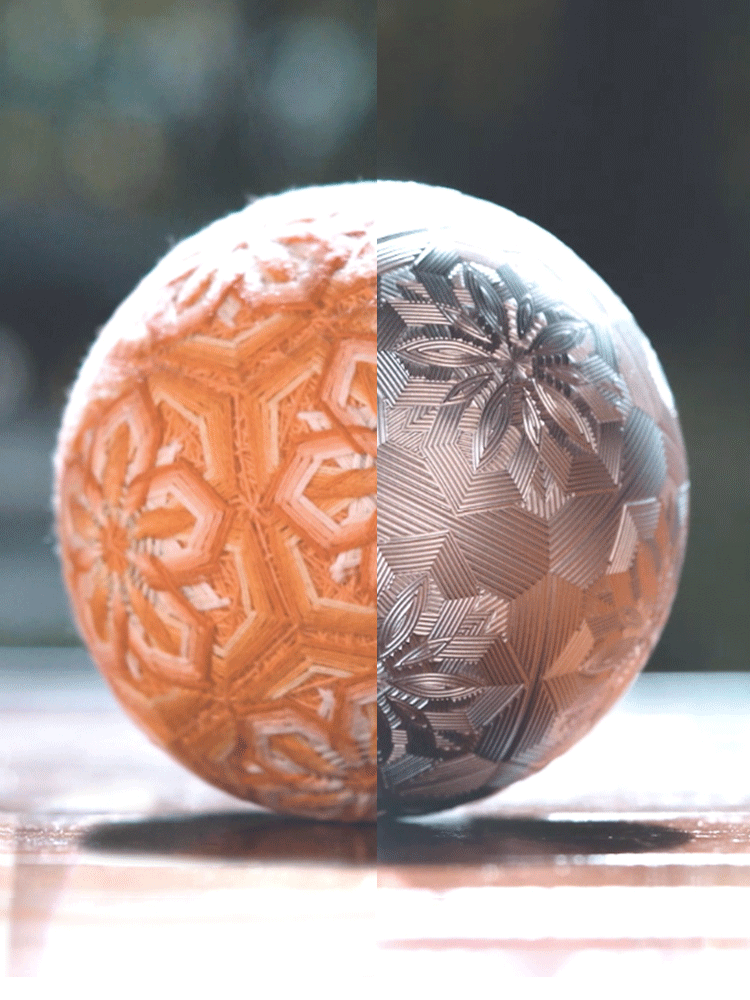 KANEKO has over 60 years of experience in machining of metal, plastic, ceramic, and assembly of high-precision parts. With over 40 years of experience in the endoscope field and 30 years of experience in aviation field, KANEKO will always provide the best solution and result.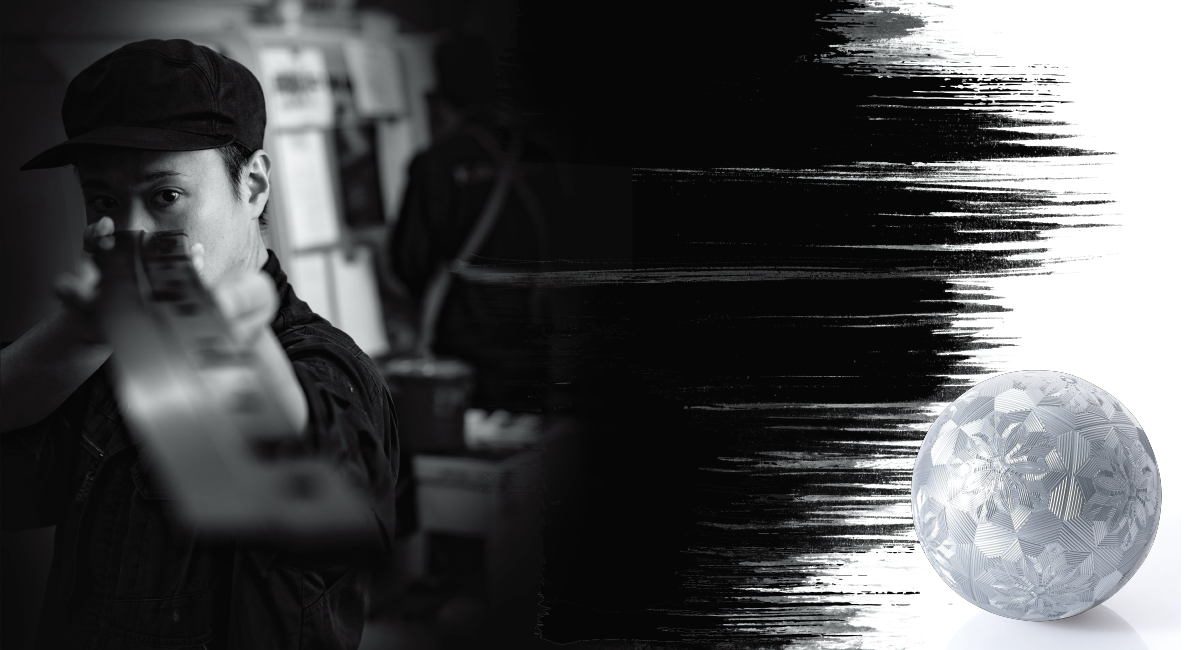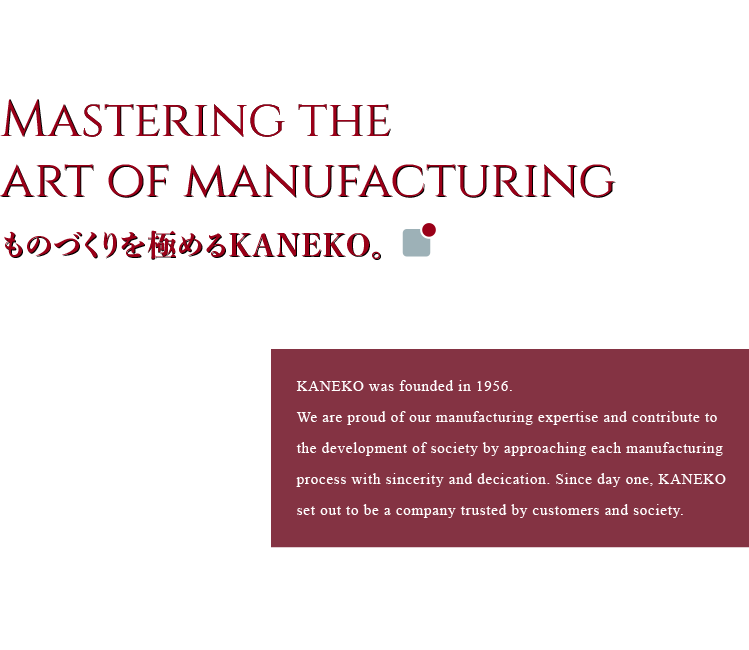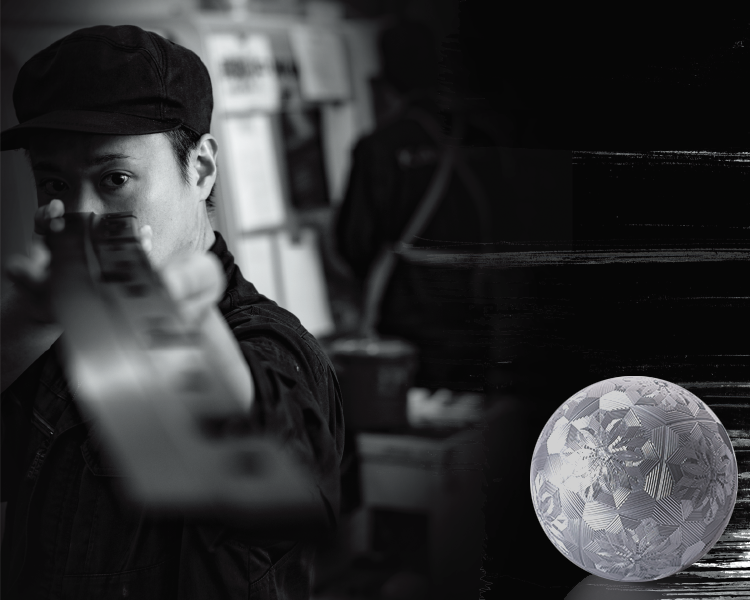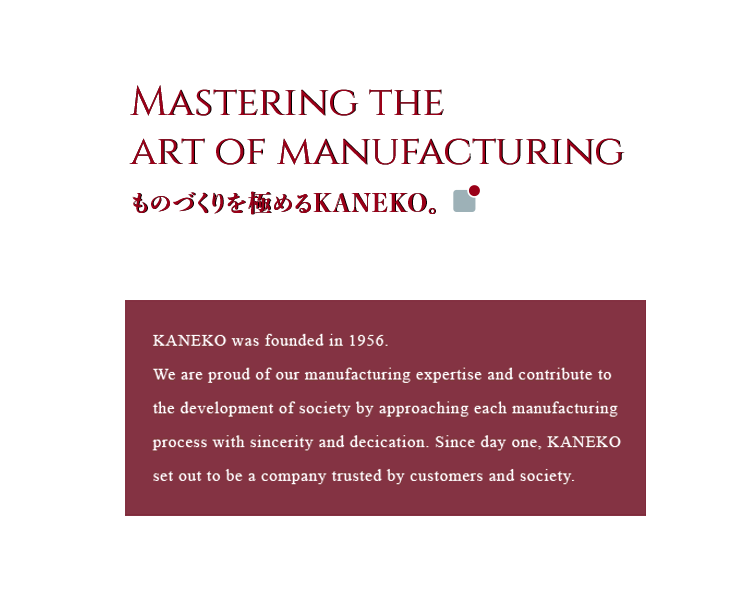 Business description
We conduct a wide range of high-precision machining business for parts from medical equipment, aircraft, optical equipment, to various research and development.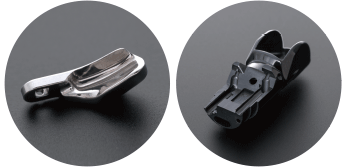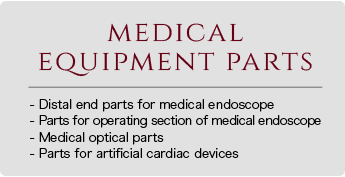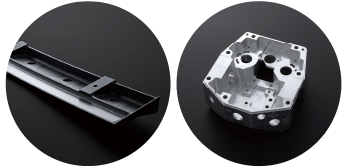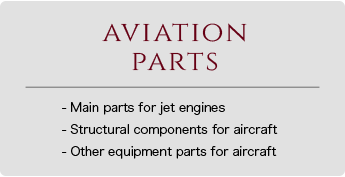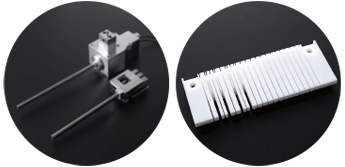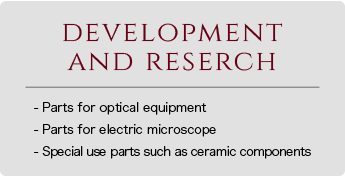 Masters of the art of manufacturing
Our value proposition: to fulfill our responsibilities to our customers by always aiming at the highest level. With a passion for manufacturing, we are aware we have chosen a challenging path.
Underlying it all is our pride and persistence in manufacturing, and our indomitable determination to understand and empathize with our customers and absolutize their wishes.
We hereby pledge to fulfill our responsibili- ties to our customers worldwide in the medical or aerospace industries, which concern human lives, with our determination to support safety, relief and reliance without limits.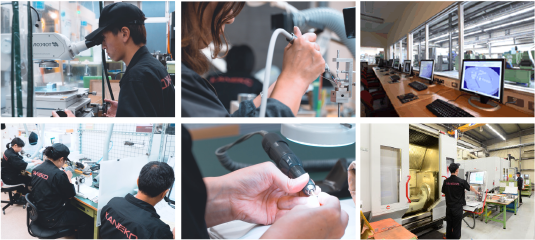 From designing through processing to assembly
KANEKO operates with a well established, integrated production and processing system for satisfying customer demands, based on our rich machining know-how for various materials. Upon receiving a customer request, we start product design based on drawings provided by the customer, followed by examination of each of the production processes: machining assembly inspection to define an optimized production line. We take pride in offering products tailored to specific customer needs.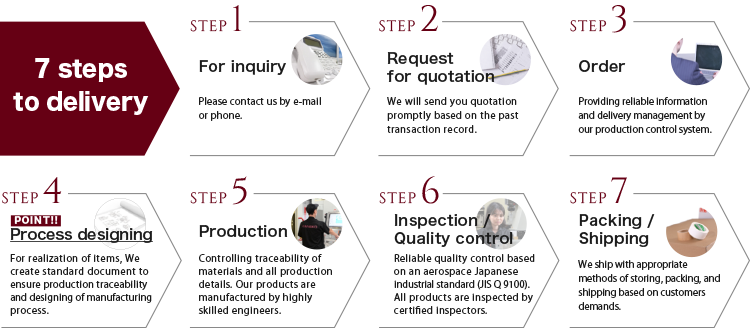 Quality management system
We have established a highly reliable quality management system endorsed by certifications such as JIS Q 9100 (aerospace) based on ISO 9001 and ISO 13485 (medical).
We do our very best to ensure the stable supply of products and customer satisfaction. In the unlikely event of a nonconformity, we take meticulous preventive measures as well as other countermeasures including system review. Besides nonconformity correction, we are also committed to maintaining production activities with traceability that can lead to improvement solutions in production.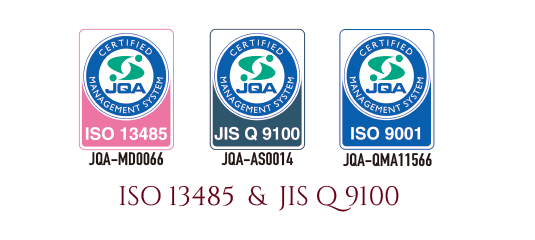 Over the sixty years since the foundation of the company, we have developed our own unique network with special focus on exceptionally challenging tasks, stable qualities and low cost in cooperation with strong business partners in various specialized fields. We hope to continue expanding the scope of all-in-one services at request along with partial process solutions.

At KANEKO, we are well prepared to offer optimal solutions to our customers. To achieve this, we have developed new manufacturing and commercialization techniques, as well as dedidated machinery and tooling. These measures ensure high-level productivity from small batches to mass production.

Our in-house designing and development of inspection jigs and special-purpose machines help us maintain the reliable quality assurance equipped with optimal quality check processes. We also ensure supply of products that meet the level of preciseness and quality each customer uniquely demands, based on the sixty years of experience since the foundation of the company.
Kaneko's Voice
Company introduction movie by KANEKO employees.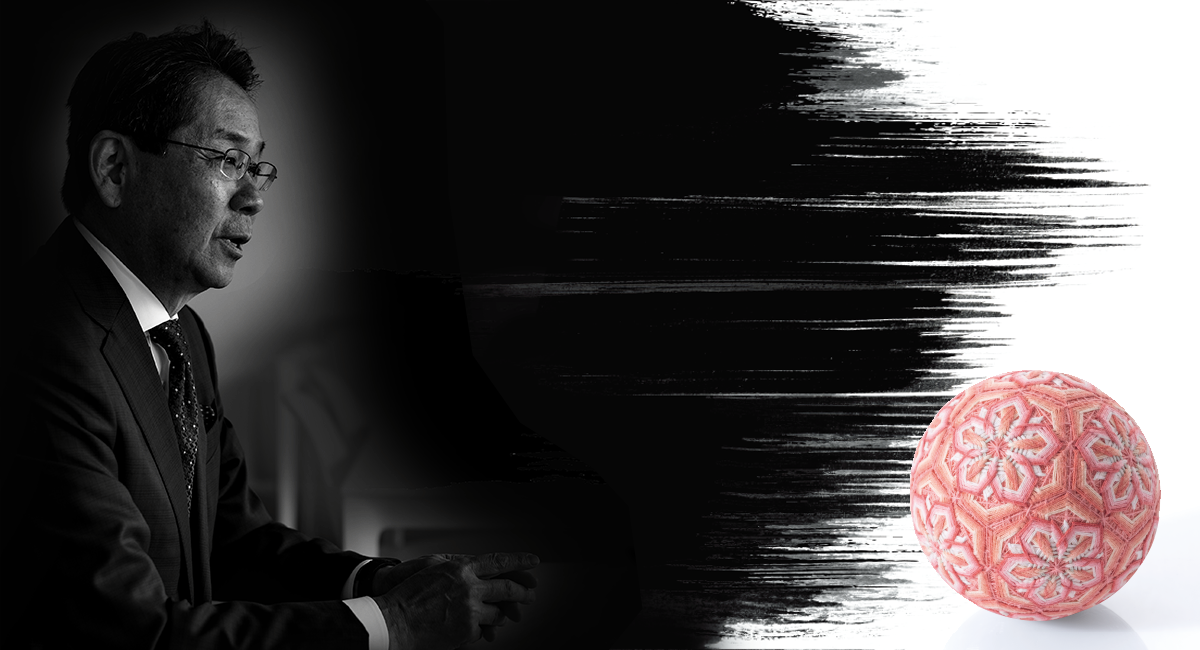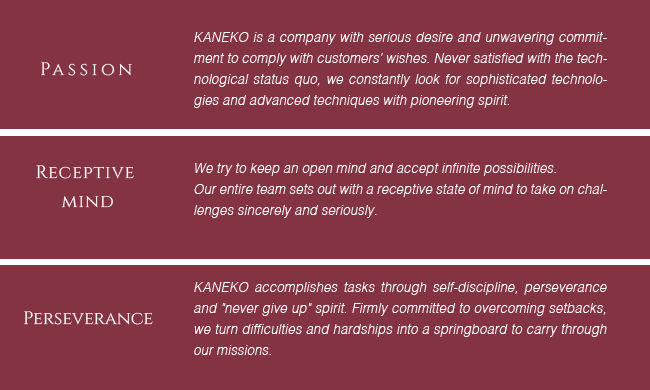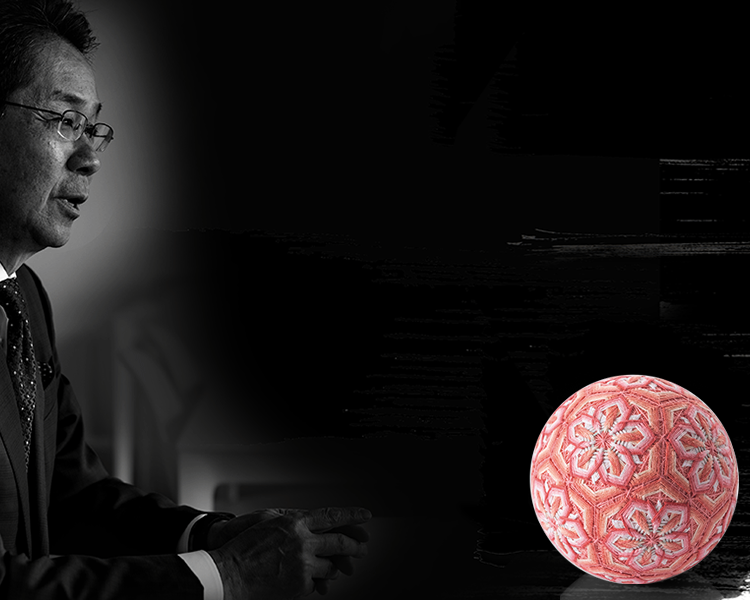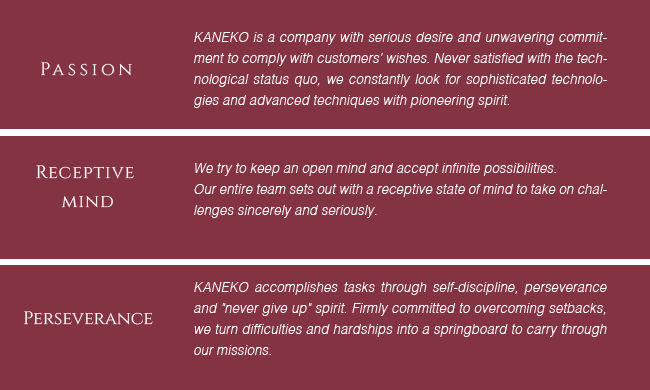 | | |
| --- | --- |
| Corporate name | : KANEKO Manufacturing Co.,Ltd |
| President&CEO | : Harufusa Kaneko |
| Establishment | : 1956 March |
| Capital | : 16,875,000 Yen |
| Number of employee | : 130 (As of 2019) |
<Head office>
3-13 Kokaba 1-Chome, Iwatsuki-ku, Saitama-shi, Saitama, 339-0072 JAPAN
TEL:+81-48-794-8111
FAX:+81-48-794-8117
<Iwaki Factory>
1-40 Yoshinosawa Yotsukura-machi, Iwaki-shi, Fukushima 979-0201 JAPAN
TEL:+81-246-88-1388
FAX:+81-246-88-1377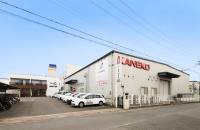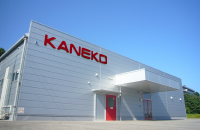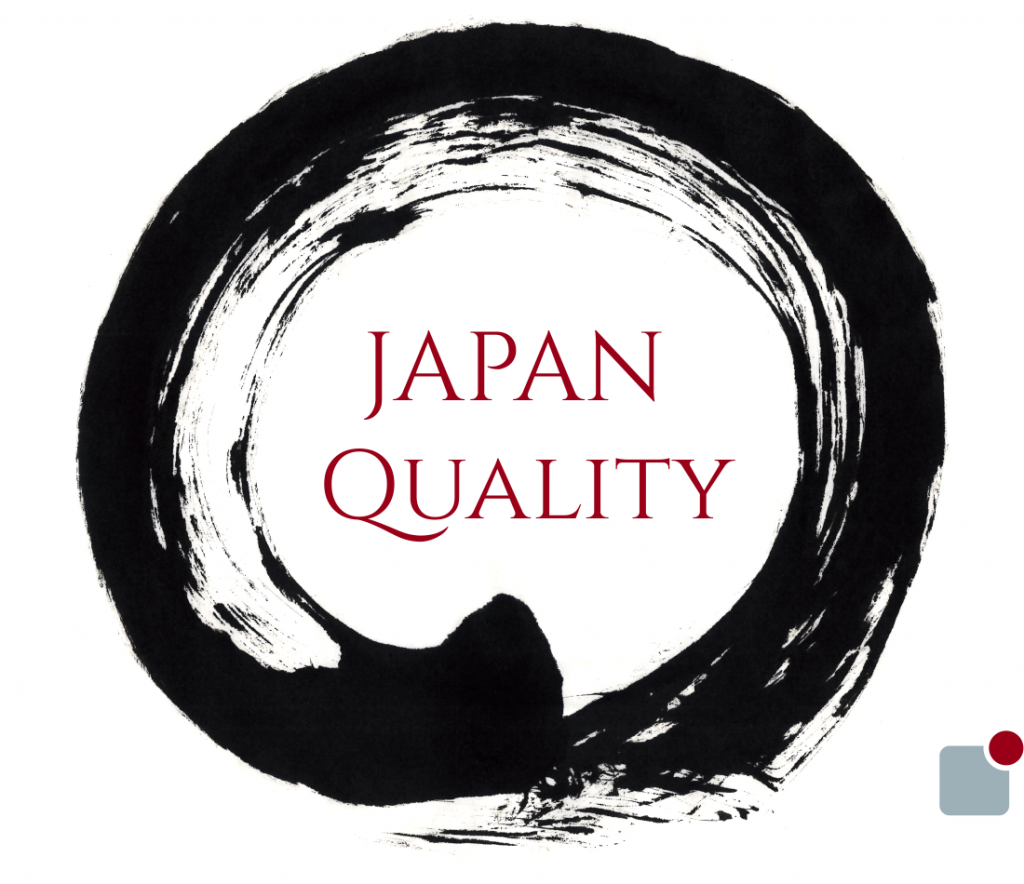 Our value proposition: to fulfill our responsibilities to our customers by always aiming at the highest level.