Company Profile
We are proud of our manufacturing expertise and contribute
to the development of society by approaching
each manufacturing process with sincerity and dedication.

Since day one,
Kaneko set out to be a company trusted by customers and society.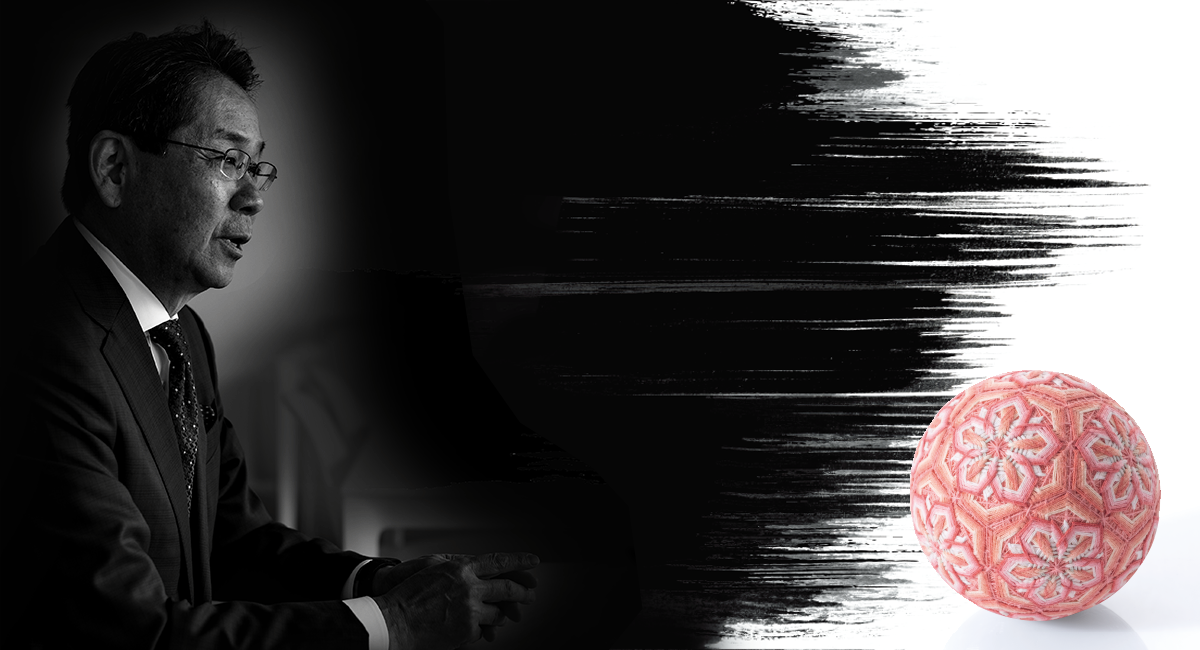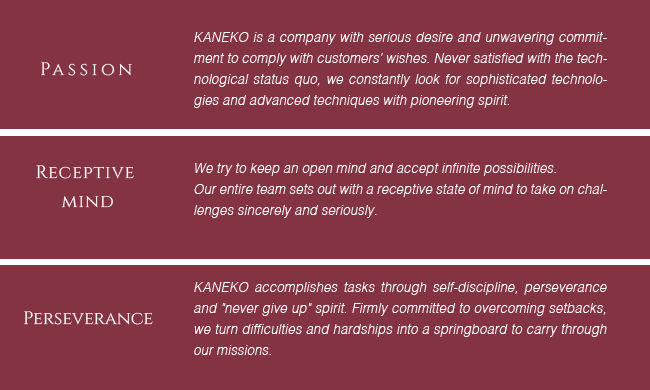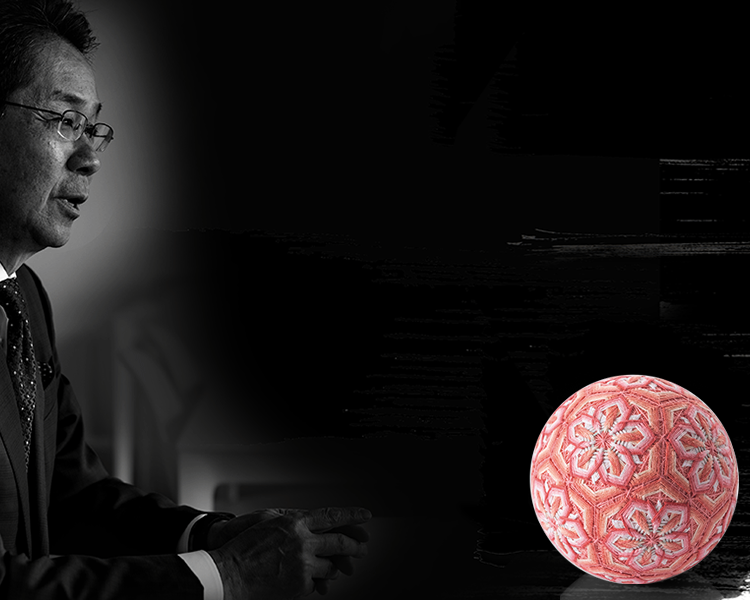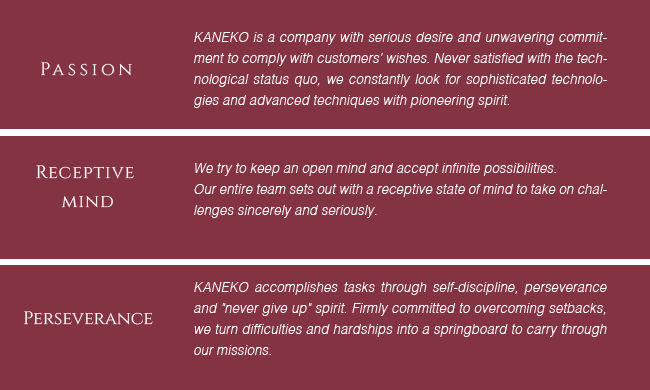 Corporate name
KANEKO Manufacturing Co.,Ltd
Head office
Address:3-13 Kokaba 1-Chome, Iwatsuki-ku, Saitama-shi, Saitama, 339-0072 JAPAN
TEL:+81-48-794-8111
FAX:+81-48-794-8117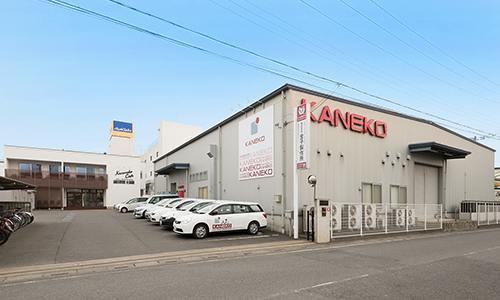 Iwkaki Factory
Address:1-40 Yoshinosawa Yotsukura-machi, Iwaki-shi, Fukushima 979-0201 JAPAN
TEL:+81-246-88-1388
FAX:+81-246-88-1377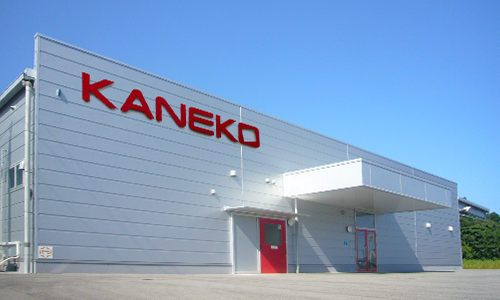 President&CEO
Harufusa Kaneko
Number of employee
116(As of 2023)
Mar. 1956

Opened a small manufacturing site in Urawa City.
Started manufacturing of optical equipment parts.

Aug. 1971

Reorganized as KANEKO Manufacturing Co., Ltd.

May 1981

Moved the manufacturing site to Iwatsuki City, our current headquarters.

May 1984

Opened the second wing of the Iwatsuki plant.
Started manufacturing aircraft engine parts.

Aug. 2004

JIS Q 9100 (JQA-AS0014), ISO 9001 (JQA-QMA 11566) certified.

Sep. 2005

Celebrated 50th anniversary of establishment.
Opened the new manufacturing unit of the Iwatsuki plant.

Aug. 2006

Acquired Medical Device Manufacturing License.

Feb. 2007

Acquired environmentalmanagement certification "Eco Stage."

Nov. 2009

Awarded as leading-edge company in Saitama City.

Feb. 2010

Exhibited at MD&M WEST (USA) for the first time.

Oct. 2010

Started overseas business.

Jan. 2011

Opened the new site at the Yotsukura Industrial Park, Iwaki City.

Nov. 2011

Exhibited at MEDICA (Germany) for the first time.

Apr. 2014

ISO 13485 (JQA-MD 0066) certified.

Dec. 2018

Acquired patent for Multi-view, glass-free 3D endoscope system (USA).